Moorpark Admission, Activities & Tickets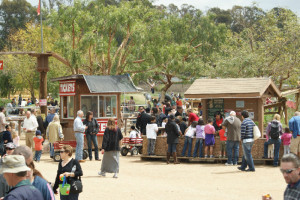 Admission to the entire Farm Center is $5.00 Monday-Friday & $8.00 weekends & holidays. Children under two years of age are admitted free. Seniors (65+), Military, Veterans, & Emergency First Responders receive a $2 admission discount every day (with valid ID). Please see below for admission prices during our Springtime Festival (March 30 through April 22, 2019) & Fall Harvest Festival (September 28 through October 31, 2019).
Weekend & holiday admission includes a tractor-drawn wagon ride and our Animal Show! For our frequent visitors, you will love our Season Pass. For more information on our admission and ticket information, please review the information provided below.
Please note: As the seasons change, so do our crops and the farm itself. Every year we try to respond to our visitors' desires and anticipate what will make a better experience. As a result, we have integrated the Animal Center and the Pick-Your-Own area. We feel they are both part of the same experience and we are opening and expanding the front area as well as adding many new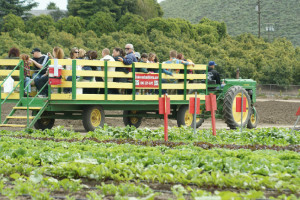 features.
We are aware that this may cause some inconvenience to those who come just to pick. For those who feel it is unwarranted to pay to walk onto a farm, please consider all that we must do for visitors to have a safe and enjoyable experience. From insurance and safety, to permits and fees, to staffing and layout, the costs are great. There are many things to see and do on the farm that are included with your admission. We want to welcome you to the farm for many years to come and thank you in advance for your support and understanding.
Please click on the + to expand the sections below that explain in detail about each of our admission and ticket policies.