Become a member of the team!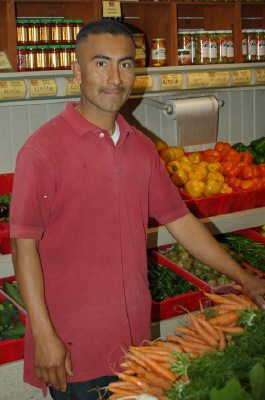 Looking for: Retired teachers, Enthusiastic adults and students who would like part-time work.
Weekend work:
Produce Markets
Location: Moorpark and/or Somis Farm Stands
14 Farmers' Markets Team Member
Location: In & Around Ventura & LA Counties, see Farmer's Market Locations
Animal Center & Birthday Parties
Location: Moorpark
Fall Harvest Festival (September/October only)
Location: Moorpark
Weekday work:
Educational Tour Guide
Location: Moorpark
Hours and days are flexible. All positions are part-time and hourly. Pay is based upon experience and qualifications.  To apply, please download and fill out our employment application.
Once completed, please return to any of the following locations:
Moorpark
3370 Sunset Valley Road
Moorpark, CA 93021
Somis
5696 Los Angeles Avenue
Somis, CA 93066
You may also send in your application along with a cover letter and resume to:
Underwood Family Farms
Re: Employment
PO Box 596
Somis, CA 93066