BUY FALL FESTIVAL TICKETS ONLINE
On-sale NOW!
When: September 29 - September 30, 2018 11:00am - 3:00pm
Festival Hours: 9am - 6pm
Gate Admission: $15.00
Children UNDER 2 FREE
Where: Moorpark Location
3370 Sunset Valley Road
Moorpark, CA 93021
It's a weekend to celebrate the friends of the farm! We've invited all those that work with us throughout the year to celebrate a weekend with our farm visitors. Joining us, will be the Ventura County Fire, the VC Sheriff's Department, EMS, department of Public Health, Search and Rescue and much more!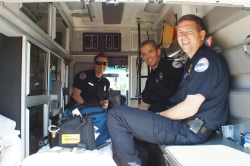 The event will help benefit the VC Fire Department's Charitable Organizations and the Ventura County Sheriff's Department Explorers program, Foundation and Search and Rescue Programs. Don't miss the AMR CPR compression training, pumpkin drops at 11:00, 1:00 & 3:00, the Bomb Squad and Bomb Robot demo at 12:30 and the Sheriff's Department Pig Races at 12:00 & 2:00.
PLUS - as an extra bonus, sign up for our mailing list by September 26 on the main page of our website to receive a $5 off coupon via email for this weekend! Coupons will be sent via email no later than September 27 at 8:00pm. Military, Fire and Police personnel get in FREE with valid ID.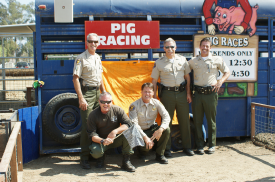 The following activities are planned for the weekend as well as many more!
Fire Trucks
Urban Search and Rescue vehicle
Patrol Vehicle
Fire Safe House
Bull Dozer used for Wild fires
Paramedic Squad
AMR CPR training
Police car
Swat Armored car
Search And Rescue (SAR) Snow Cat Disaster Action Response Team Vehicle (DART)
SAR Response truck
SAR K-9 & Patrol K-9
Bomb Robot with Bomb Truck
EZ up/ booth with handouts
Patrol Motorcycle
Kid's Fingerprint Booth with Citizen Patrol Volunteer Team
Sheriff's Youth Explorer Booth
CERT team with Display (TBD from VCFD or VCSD)
(Event and demonstrations are subject to change without notice.` Free public displays will be available prior to festival entrance.)